Where Historic Charm Meets Vibrant Village Life
Nestled in the heart of Victoria's beloved Oak Bay neighbourhood, St. Charles Manor is designed for Long Term Care and Short-Term Stays. With ample lighting and coveted views, St. Charles Manor marries the verve of Oak Bay Avenue with the tranquility of a senior-centric neighbourhood.
Why Residents Love It Here
01.
Look and feel great. Our in-home wellness and beauty amenities include a hair salon and massage room.
02.
Our lounge spaces are perfect for relaxing with a book or getting together with new friends.
03.
With several rooms devoted to puzzles, games and crafts, St. Charles Manor invites residents to engage in creative activities.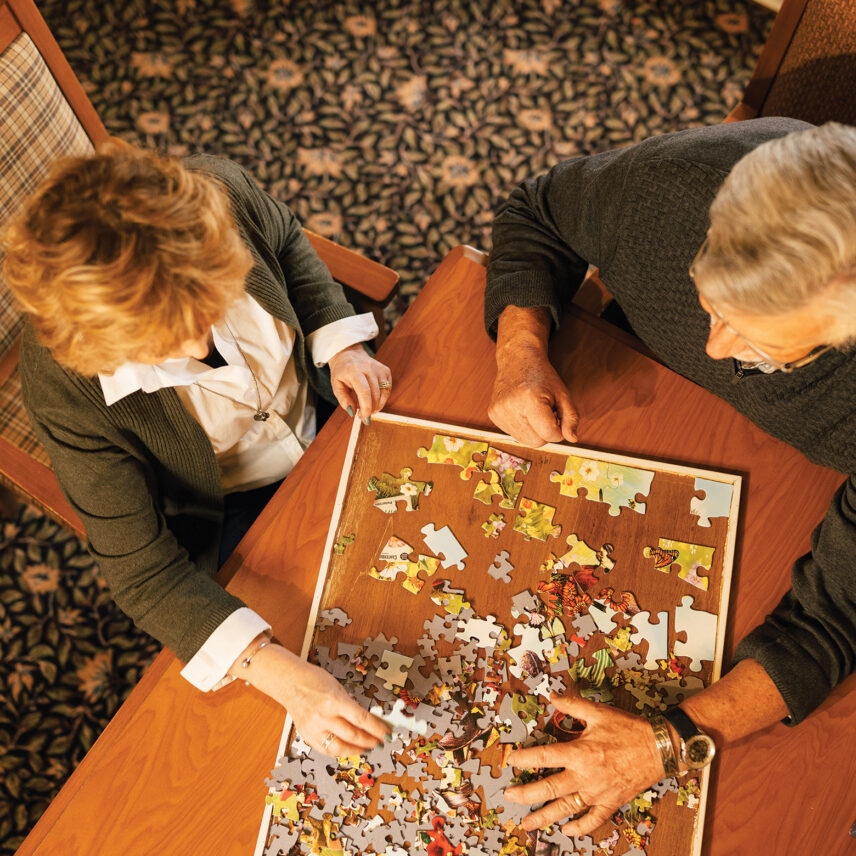 Community Events
What's Happening This Month