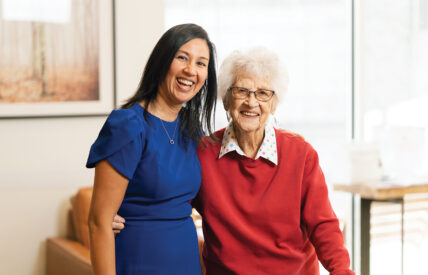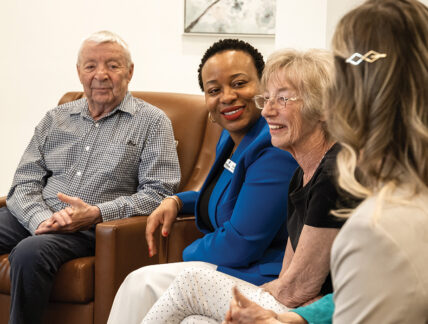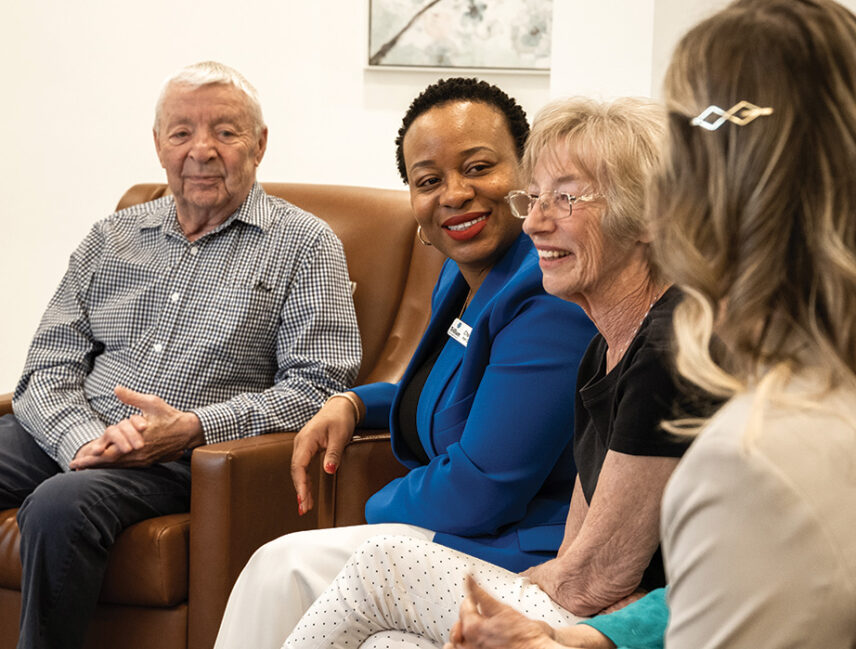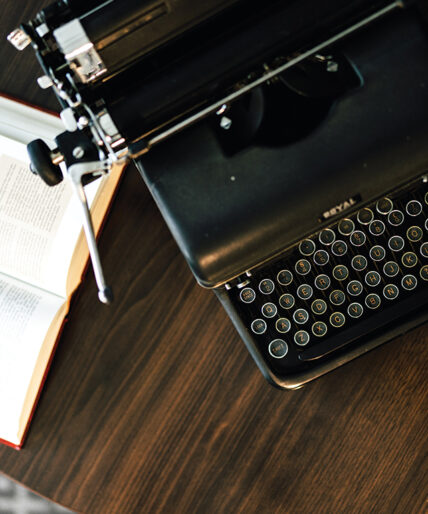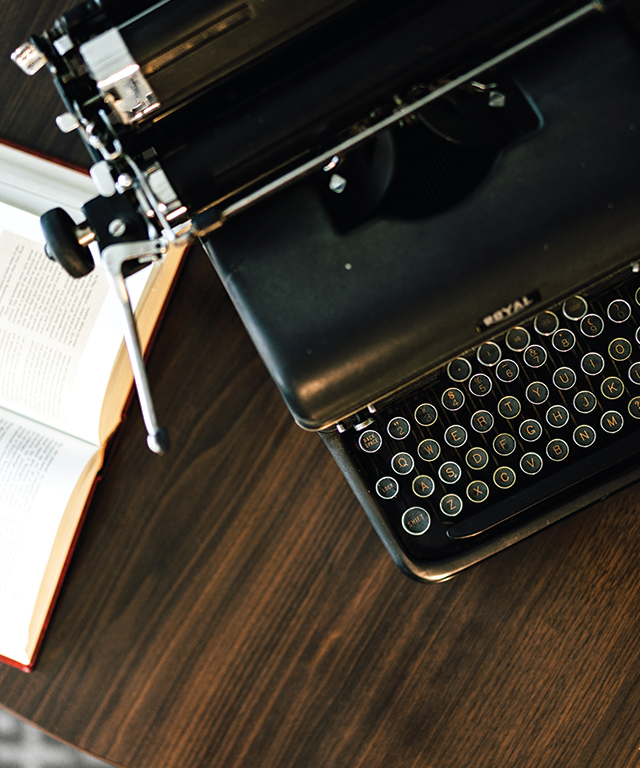 Dedicated to enhancing seniors' lives.
The Benefits of a Career at Trillium Communities
Culture Matters Here
We believe in fostering a company culture that's supportive, caring and fun.
Guided by Integrity
We deliver on our promises. When a mistake is made, we own it and take full responsibility to rectify it.
Locally Owned & Operated
We're a proudly local company, and our leadership team is readily accessible to staff and residents.
Career Opportunities
Apply Today
Browse current full- and part-time career opportunities available in a particular community, specialized career area or leadership position.
Current Openings – Victoria, BC
Current Openings – Acacia Ty Mawr, Shawnigan Lake, BC
RN Casual, All Shifts "Qualifies for Federal Student Loan Forgiveness"

At Trillium Communities, our brand is boutique senior living. Our mission is to provide exceptional care and services to seniors AND to create a culture of passion, creativity, belonging and support among team members.
Whether you're looking to grow in your career or winding down, Trillium Communities staff and leadership are here to work alongside you every step of your professional journey. We can teach you just about anything but we're interested in folks who have what you can't teach….If this resonates, please send us your CV!

Wage: $40.21 – $54.28

SUMMARY OF JOB RESPONSIBILITIES:

Under the direction of the Director of Care the RN coordinates the delivery of care to the Residents in accordance with the established standards, policies and procedures as set by Trillium Care Communities, the scope of practice of CRNBC and other legislated scopes of practice. In care teams, the registered nurse (RN) collaborates with the physician and other health care professionals as partners. RNs are crucial to the team's achievement of better screening and health promotion, early detection, chronic disease management and enhanced access.

RCA Casual, All Shifts, Acacia Ty Mawr

Shifts: Casual

Wage: $28.74 per hour

At Trillium Communities, our brand is boutique senior living. Our mission is to provide exceptional care and services to seniors AND to create a culture of passion, creativity, belonging and support among team members.
Whether you're looking to grow in your career or winding down, Trillium Communities staff and leadership are here to work alongside you every step of your professional journey. We can teach you just about anything but we're interested in folks who have what you can't teach….If this resonates, please send us your CV!

Job Type: Casual

Salary: $28.74 per hour

Schedule:

Evening shift
Morning shift
Night shift
LPN-Casual, All Shifts "Qualifies for Federal Student Loan Forgiveness"

Wage: $31.89 – $40.15 per hour, all Shifts

At Trillium Communities, our brand is boutique senior living. Our mission is to provide exceptional care and services to seniors AND to create a culture of passion, creativity, belonging and support among team members.
Whether you're looking to grow in your career or winding down, Trillium Communities staff and leadership are here to work alongside you every step of your professional journey. We can teach you just about anything but we're interested in folks who have what you can't teach….If this resonates, please send us your CV!

Job Type: Casual

Salary: $31.89-$40.15 per hour

LPN-Perm PT, Nights "Qualifies for Federal Student Loan Forgiveness"

Shift: Night 2300 – 0700hr

Wage: $31.89 – $40.15 per hour

At Trillium Communities, our brand is boutique senior living. Our mission is to provide exceptional care and services to seniors AND to create a culture of passion, creativity, belonging and support among team members.
Whether you're looking to grow in your career or winding down, Trillium Communities staff and leadership are here to work alongside you every step of your professional journey. We can teach you just about anything but we're interested in folks who have what you can't teach….If this resonates, please send us your CV!

Job Type: Casual

Salary: $31.89-$40.15 per hour
Current Openings – BEVAN VILLAGE, ABBOTSFORD, BC
Recreation and Volunteer Manager, Mon-Fri, Full Time, Bevan Village

Recreation diploma or degree required

Full Time Position Monday to Friday 8am-4pm

Wage: $30 Per Hour

Trillium Communities Bevan Village is located in Abbotsford, BC offering assisted living and long term care programs and services. We're seeking a Recreation & Volunteer Manager Position who can deliver the vibrant, fun and varied activities and programs to our seniors! If you are creative, organized, super fun and have experience in Activation and senior living, we want to hear from you!

At Trillium Communities, our brand is boutique senior living. Our mission is to provide exceptional care and services to seniors and to create a culture of passion, creativity, belonging and support among team members.

Whether you're looking to grow in your career or winding down, Trillium Communities staff and leadership are here to work alongside you every step of your professional journey. We can teach you just about anything but we're interested in folks who have what you can't teach….If this resonates, please send us your CV!

Trillium Communities is committed to creating workplaces that reflect the communities in which we operate. We are actively seeking applicants from all religions and ethnicities, LGBTQ2s+, Black, Indigenous, racialized people and persons with disabilities and encourage people from all backgrounds to apply for our positions

Cook – Casual, Monday-Sunday 0600-1400 and 1000-1800, Bevan Village

ABOUT TRILLIUM COMMUNITIES: At Trillium Communities, our brand is boutique senior living. Our mission is to provide exceptional care and services to seniors and to create a culture of passion, creativity, belonging and support among team members. Whether you're looking to grow in your career or winding down, Trillium Communities staff and leadership are here to work alongside you every step of your professional journey. We can teach you just about anything but we're interested in folks who have what you can't teach…if this resonate please send us your resume!

Wage: $28.30 per hour

QUALIFICATIONS:

Certified Cook's Course
At least two years experience as a cook in a Food Services Institution
Well groomed, neat appearance, personal cleanliness and excellent health necessary.
Ability to work well with others in a 'team' atmosphere.
Ability to work flexible hours.

Trillium Communities is committed to creating workplaces that reflect the communities in which we operate. We are actively seeking applicants from all religions and ethnicities, LGBTQ2s+, Black, Indigenous, racialized people and persons with disabilities and encourage people from all backgrounds to apply for our positions.

T